---
John Pinney
Back to Bristol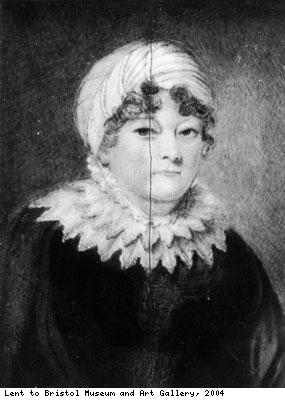 In 1783, almost twenty years after going out to Nevis in the Caribbean, Pinney left the island. He returned to England, and decided to make his family home in Bristol. He rented a house at number 5 Park Street, for 100 guineas a year, 'the landlord to pay all taxes'.
He bought a piece of land in Great George Street. It was a quiet, airy place with few properties around, on an elevated site overlooking the cathedral. He commissioned the highly respected architect William Paty to build a modest detached house.
In 1791 John, his wife Jane and their five children, John Frederick, Elizabeth, Azariah, Pretor and Mary (Alicia had died on Nevis, aged four and their youngest child, Charles, was born in 1793) moved in to the new house.
John Pinney still owned property on the island of Nevis, which was left in charge of a manager. This made him an 'absentee' plantation owner. In Bristol he decided on a new business venture and started a company. He went into partnership with another Nevis plantation owner, also resident in Bristol, James Tobin. The offices of the company of Pinney and Tobin were probably in Pinney's house and later in the mews (above the stables)in the garden of the house. Over the years the company were involved with at least ten different ships. These ships were used to trade with the islands in the Caribbean, importing sugar to Bristol and exporting plantation supplies.
The house is now a period house museum, run by Bristol Museums & Art Gallery. It contains some of the original furniture and household effects owned by John Pinney.
Please click the images below to discover more…