---
Page 1 of 1 pages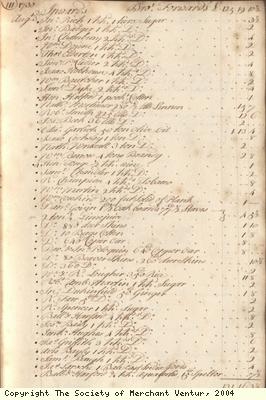 Description:
Custom house accounts for wharfage payments, 1730.
James Laroche, a slave trader, imported one bale of East India goods, that is Indian cotton cloths. Indian textiles made up a large part of any trade cargo for a slaving voyage.
The Society of Merchant Venturers is a Bristol-based organisation, which was formed in 1552 as an elite body of merchants involved in overseas trade. The Society still exists today.
Date: 1730
Copyright: Copyright The Society of Merchant Venturers
Page 1 of 1 pages