---
Page 1 of 1 pages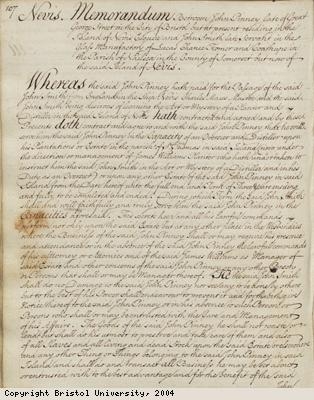 Description:
Agreement between John Pinney and John Smith. Smith is recorded in the agreement as being the new overseer and distiller on Pinney's plantation on the Caribbean island of Nevis.At the end of the agreement are both mens' signatures and their wax seals.
John Pinney was a plantation owner and sugar agent who lived in Bristol.
Lent from a private collection to Bristol Museums.
Date: 1783-94
Copyright: Copyright Bristol University
Page 1 of 1 pages